Our Covenant of Welcome
We believe persons of every age, race, gender, sexual orientation, immigration status, mental and physical ability, denomination, cultural background, and economic means are vital and integral members of God's family. We invite everyone to participate in the membership, life, worship, activities, and leadership of this church.
Covenant Baptist Church
We are a quiet, gentle, thoughtful congregation that gathers for worship and fellowship in Garden Ridge, just northeast of San Antonio, Texas. Covenant is a place of healing for many — a "come-as-you-are" kind of sacred space. We are not in a hurry. We value children. We hope to cultivate a healing environment, honoring stillness and patience. We value prayer, worship, Scriptural education, discipleship in the Way of Jesus Christ, missions, and hospitality (often through shared meals). Our small church sits on a beautiful piece of land with green prayer paths and a stony labyrinth that are open to anyone in need of a quiet place to pray.
~
Meet our New Pastor!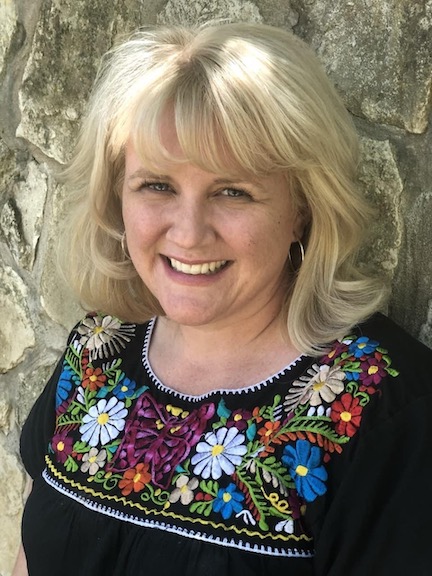 We are so pleased to introduce our new pastor, Jenny Perkins Kiser! Jenny completed her MDiv in June of 2019 from the Lexington Theological Seminary in Lexington KY, and most recently has completed a year-long CPE residency program with the Baptist Health System here in San Antonio. Jenny has also been a special education teacher so she brings many skills from her work and life experiences to the role of pastor.
Jenny is married to Bob Kiser and has four children. We look forward to getting to know all of them better as we walk together sharing life and ministry.
~

We welcome you to review our faith statement on Black Lives Matter.
~
PLEASE NOTE: We look forward to resuming the below schedule and gathering in person for worship when it is deemed safe to do so. In the meantime, during this time of physical distancing, if you would like to join our Zoom worship at 10:30 am on Sunday mornings, please contact us via email at, info@CovenantBaptist.org
Fall/Winter/Spring Schedule
Nursery –  9:15 a.m. Sundays
Sunday School for Children, Youth, Adults –  9:15 a.m. Sundays
Doughnuts and Coffee served – 10:15 a.m. Sundays
Main Worship Gathering with childcare for ages infant to 1st grade – 10:30 a.m. Sundays
Note: Summer Schedule may not include Sunday School
~
Holy Communion, First Sunday of each month
Potluck Lunch, Last Sunday of most months, following worship
Sodalis Senior Living Worship Service, Third Sunday of each month, 1:00 p.m.
Fall and Spring Retreats and other items posted on our Calendar.

Covenant Baptist Church
19204 FM 2252, San Antonio, TX  78266